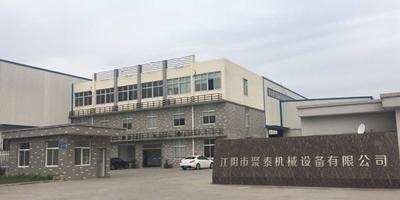 Plastiger Machinery is a professional manufacturer of auxiliary machinery used in the production of engineering plastics. We utilize our abundant industry experience to improve production techniques and processes employed by engineering plastic machines. Our improvements are aimed at increasing the stability of finished plastic products and operational safety. We deliver on the design and production of machines such as lifters, dryers, dehydration units, classifiers, mixers, feeders, and pelletizers. We also supply customers with upgrade services for existing engineering plastic production lines equipment.
Over the years we have designed and produced more than 20 sets of engineering plastic equipment including vacuum continuous dryers, cylinder vacuum spraying dryers, vibrating spiral conveyors, horizontal vibrating sieves, air knife drying systems, and more. You can learn more about all of our equipment through our product introductions and note: all equipment can be customized. Plastiger machines have been sold in Taiwan, Israel, Singapore, Thailand, Malaysia, and other countries around the world. Our company holds independent import and export rights in China.
Our Team
Our production and design team includes 11 technicians with rich industry experience in mechanical manufacturing, automation control, chemical engineering, polymer materials, and engineering plastics. The whole team went to Europe to study with other industry experts to learn how we could improve our engineering plastics production lines. The knowledge gained from this was implemented in our after-sales services to help improve the efficiency of the engineering plastics production of our customers. It also helps to improve the overall reliability of finished plastic products.
Our Customers
Currently, we provide auxiliary equipment for plastic production lines for hundreds of well-known manufacturers, including Clariant, Celanese, PolyOne, Silver, Juner, Coperion, Nytex, and Kingfa. All of which are now long-term cooperative partners.
Jiangyin Plastiger Machinery Co.,Ltd. uses its experience in the field of engineering plastics and innovative plastic auxiliary products to consistently improve the quality products, increase the added value of finished products and increase overall market competitiveness. Plastiger Machinery not only provides customers with equipment, but also intensive and efficient production methods and management concepts that can be immediately implemented to optimize your production operations!